wool wrap skirts
are an ideal
skirt With Leggings accessory
Woolly Buns are felted organic wool wrap skirts offering "A-Bun-dance of maximus comfort." The skirt with leggings accessory is comprised of New Zealand World Class wool and cotton thread. Simple design with the option of sheep & alpaca wool blend trim or available in hand dyed colors. One size wrap skirt fitting extra small to medium sized women.

Purchase yours today!

This artsy wool wrap is stylish worn over yoga pants, jeans, sports wear, dance wear and tights, adding a feminine touch to any activity.

Spring skiing can look as fun as it is with these playful, fun, feminine and warmly functional skirts.

Each skirt over pants accessory is

artisan

hand made, making each one original and unique. A fashionable yoga wrap adding style to your errands on the way to and from class.

Yogini's conscious of their impact, will benefit from the offering of discretion for intimate curves.



Experience the warmth!




Woolly Buns are

also available at

The Fifth Season

!

Mount Shasta's Mountain Outfitter Since 1977.
Acting as a coat for the bottom, Woolly Buns are ideal for most outdoor activities. Wool's wicking quality keeps moisture away from the body, an asset to any active sport and woman's wardrobe. One quality of
Wool
is it's ability to maintain comfortable body temperature, which means warming in cold conditions and cooling in warm.
High quality New Zealand wool comes from local
Woolgatherer's Carding Mill
in Montague California. They personally know their growers and ensure they are using high standards for purity and are managing their flocks in a humane, chemical-free, and environmentally safe manner.
The mill is GOTS (Global Organic Textile Standard) Certified Organic producer and handler through Oregon Tilth since 2008.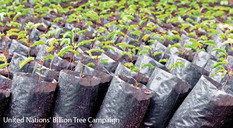 Woolly Buns is donating a percentage of net profits toward United Nations' Billion Tree Campaign through Amma's Green Initiatives.
To learn more
click here
.