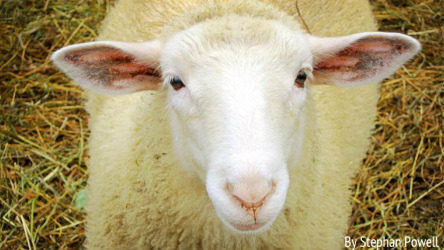 Woolly Buns' Local Source For Wool
Woolgatherer's Carding Mill In Montague, California.

"Woolgatherer follows wool through every stage from the pastures to the finished product. In addition, we have personal relationships with our growers to ensure they are using high standards for purity and are managing their flocks in a humane, chemical-free, and environmentally safe manner."

Good news worth sharing, for the warm tenderness in the wool is inseparable from the beings that give it. "May all the beings in all the worlds be happy."


---
Field Trip To The Wool Mill


Woolly Buns is comprised of New Zealand World Class wool for it's ability to felt to the desired thickness.

The lush grazing environment in New Zealand results in a cleaner wool, consisting of fibers that felt easily with a whiter natural color.

Short a field trip to New Zealand, the following photos are of domestic wool taken through the process of carding at the mill in Montague.

Along with high standards, the mill is GOTS (Global Organic Textile Standard) Certified Organic producer and handler through Oregon Tilth since 2008.

---

This is the wool as it arrives at Woolgatherer's Carding Mill. It has been cleaned with organic soap and ready for the first step in the carding process.





---

This is one of 4 machines that the wool traverses on it's way to becoming carded wool.

Surprise visit of 3 orbs showing in the left of the photo.

---
---
This is a small piece of carded wool in it's completed phase. The mill had finished it's work for the day which results in a roll of such wool.

---

This is our tour guide Megan, normally working in the office communicating with growers and buyers like Woolly Buns.
Below you can see a little more detail of the layers within the carded wool.

---

This is Chuck, he helps load the wool and manages the warehouse, housing local carded wool and New Zealand wool among other textiles that the mill offers.

---